Microsoft 365 resource booking system
arboo is a resource booking system designed to enable designated users to create resources in Microsoft 365 on their own. Hence it supports ...

… navigate to your SharePoint Online intranet and book resources, such as a meeting room, directly from the intranet. Alternatively, resources can be booked, as usual, from Outlook or Teams.
It has never been easier to organize a catering for the meeting or to ensure that a moderation kit is there for your meeting. Resources can have services attached, so users can book the resource and the service at the same time.
… have the possibility to maintain resources on their own in the system. Additional services or equipment can be provided for booking as an extra for each resource. An approval workflow for bookings can also be activated by selecting the appropriate approvers.
arboo fits perfectly as a tool for room reservation with extras such as catering or a pin board . You can also use many more types of resources with arboo: shared desks, pool vehicles, media trolleys … the possible uses are endless.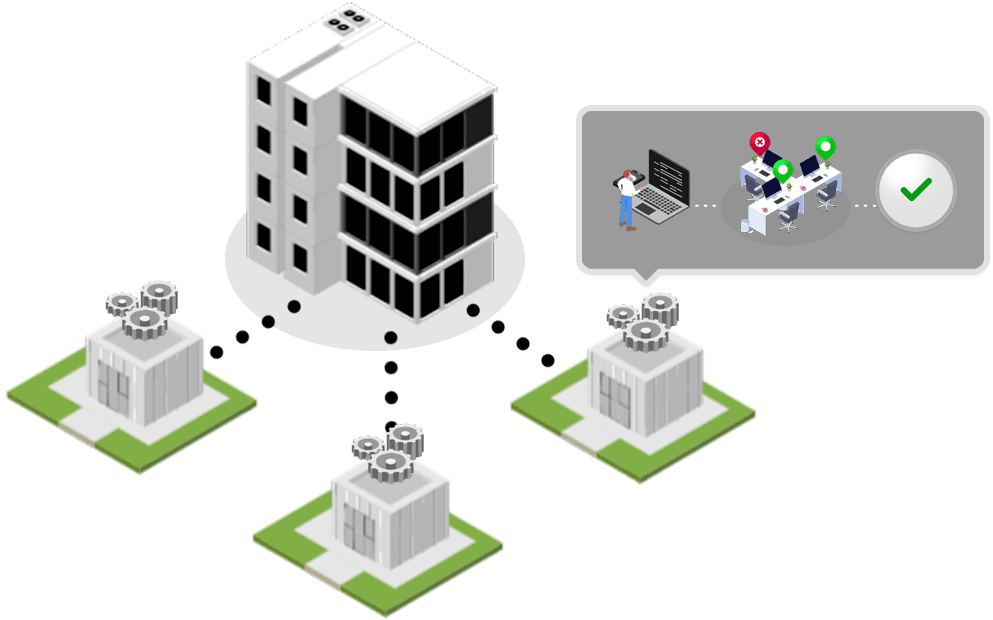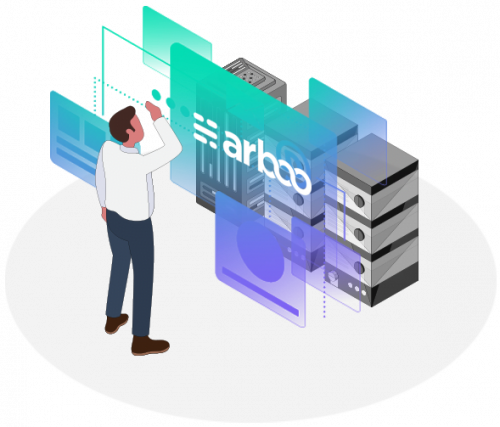 … arboo unburdens IT departments considerably. By creating locations and defining responsibilities, you can delegate the ability to maintain resources without setting up complex authorization structures in your system.
Complex projects don't have to be set up booking use cases. Local managers independently take over the maintenance of resources and adapt the booking process to local requirements.
New floor plan functionality in arboo
Desk sharing with arboo just got easier. Maintain your workplaces in arboo and locate them on a floor plan.
Employees can book shared desks depending on the occupation. You can control the occupation of your offices in Corona times or if you want to reduce your office space.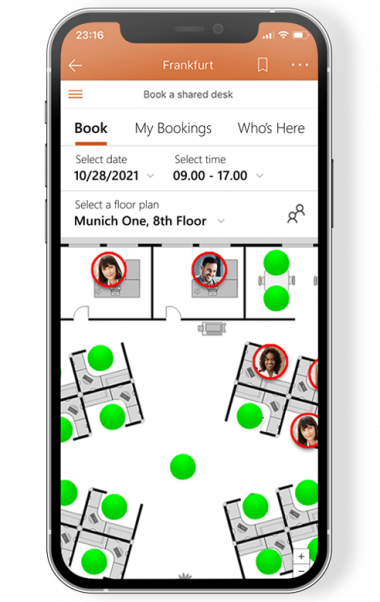 Flexible Workplace Booking
Book from Microsoft Teams or SharePoint Online
Also use your native iOS und SharePoint Apps on your mobile device
Scan QR Codes to book or to confirm a booking. Unconfirmed bookings can be cancelled after a defined delay.
Search for positions of colleagues, who have explicitly marked their bookings as visible to others.
Show available flexible workplaces on a floor map
Book a flexible workplace for a colleague of yours
Define the maximum lead time for booking of a resource.
Define which persons or groups have the right to book the ressource.
Easily find out which workplaces are used more often or how your office utilization looks like over a period of time
Secure Hosting in your M365 environment, automatic deletion procedures and explicit opt-in
Adoption of your digital workplace
arboo fits perfectly into everyday work, simplifies relevant company processes and opens the door for applications that were not possible until now.
With a seamless integration into your Microsoft 365 world, arboo improves the adoption of your digital workspace and reaffirms your cloud investment for internal digitization.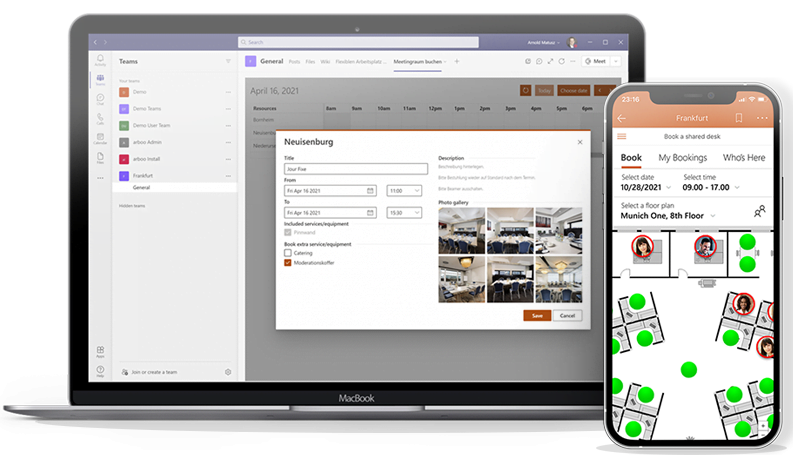 Why the standard management of
Office 365 resources isn't enough
Resource accounts are stored within Microsoft Exchange. In order for a user to create or manage any resources within Office 365, special permissions need to be assigned. Documentation here.
arboo creates an abstraction layer between the management of resources and the hard permission requirements of the Office 365 environment. An Office 365 / Azure administrator creates an arboo location with responsibles, who then are able to create and maintain resources for that location. 
Exchange accounts are still created behind the curtains, but the responsibles persons use user friedly forms for their management process and need no technological background at all. Hence arboo also offers: 
Double Booking Protection
Do you have any? Feel free to contact us