Hot Desking with Microsoft Teams
Work smarter with arbooONE​

arbooONE is the ideal hot desking tool for companies that already use Microsoft Teams. It was specially developed for seamless integration into the Microsoft 365 environment and offers numerous functions that make hot desking in your company efficient and easy. Read more about arbooONE or contact us, we look forward to showing you arbooONE in a free live demo.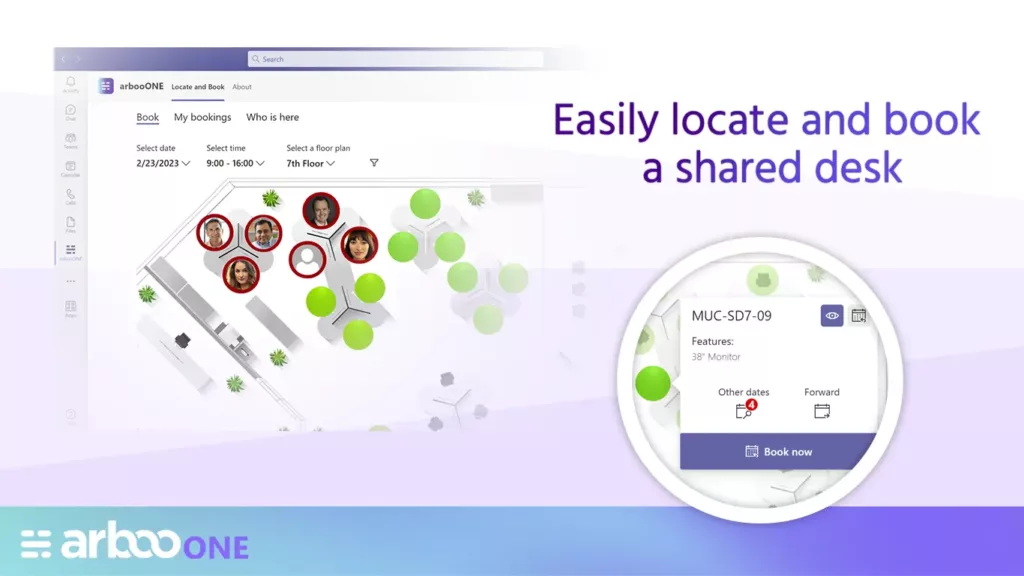 3 clicks ... and the workplace is booked
One of the most important features of arbooONE is its ease of use. Employees can quickly and easily find free flexible workspaces and reserve them. arbooONE's intuitive user interface makes it easy to find a job vacancy and ensures employees can quickly find a job that suits their needs.
Insight into the bookings of colleagues
In just a few steps, you can see in arbooONE which workplaces have been booked by your colleagues and on which days they are in the office. This allows you to plan your workplace bookings accordingly and ensure you can always collaborate with your colleagues. arbooONE not only facilitates the organization of workplaces, but also contributes to more efficient cooperation in the company.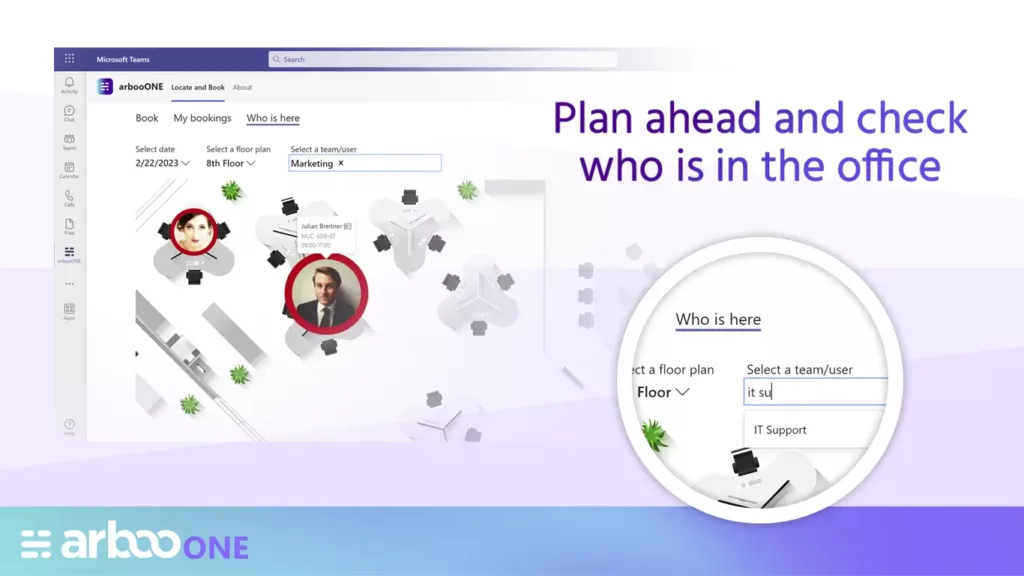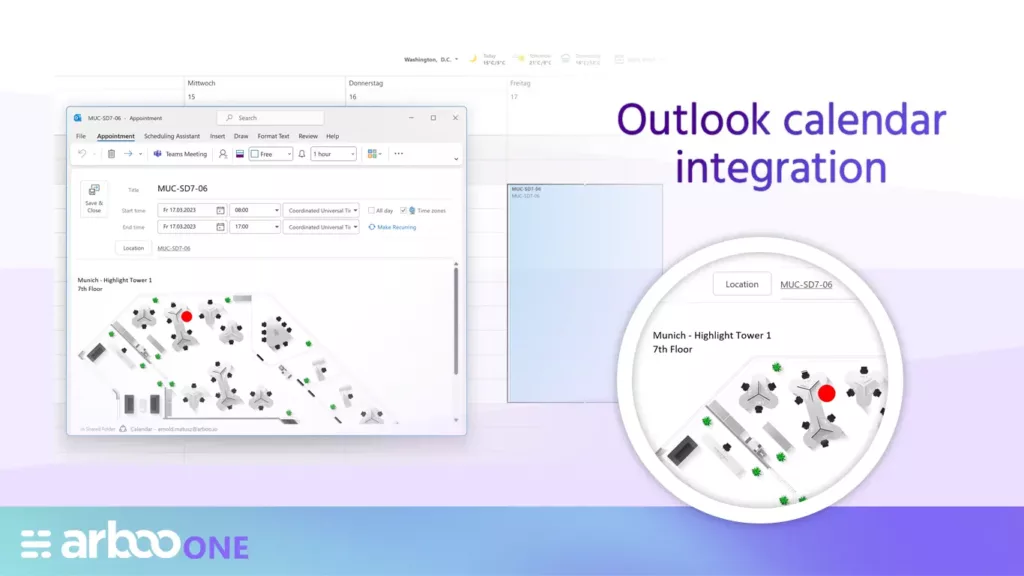 Add bookings to the Outlook calendar
The ability to add bookings to their own calendar gives employees a quick overview of their workplace bookings at all times. So it is not necessary to call up the arbooONE teams app to view your bookings. Instead, they can just use their calendar and see which desks they have reserved and what days they are in the office.
Use in Microsoft Teams on your smartphone​
arbooONE is accessible with a smartphone via the Teams app. This means that employees can access arbooONE and make workplace bookings anytime, anywhere. The smartphone can also be used to make ad hoc bookings or to confirm existing bookings.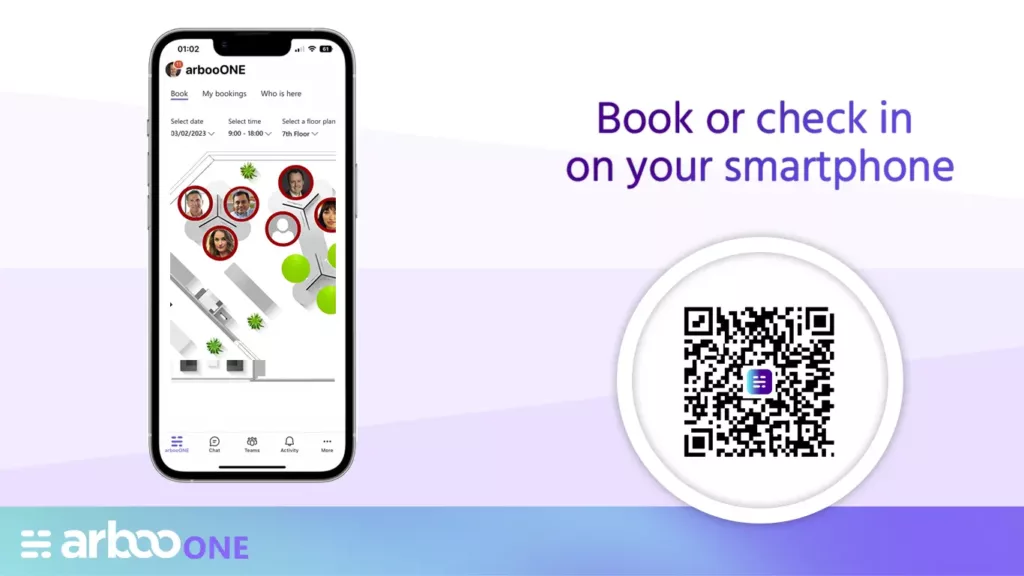 arbooONE – our hot desking solution for Microsoft teams
Using arbooONE is extremely easy. Nevertheless, it supports many complex use cases and is excellently integrated into your Microsoft 365 environment. Find out about other features of our solution or let us show you our hot desking solution – we would be happy to offer you a personal meeting with our experts. For internal demos, we offer you demo access with content tailored to your company. We are looking forward to your contact.
A selection of our references
arboo is used by numerous companies across all industries

Advertisement

Education

Media

Pharma

Public

Energy
Do you have questions? Feel free to contact us.